Reminders about Spring Break!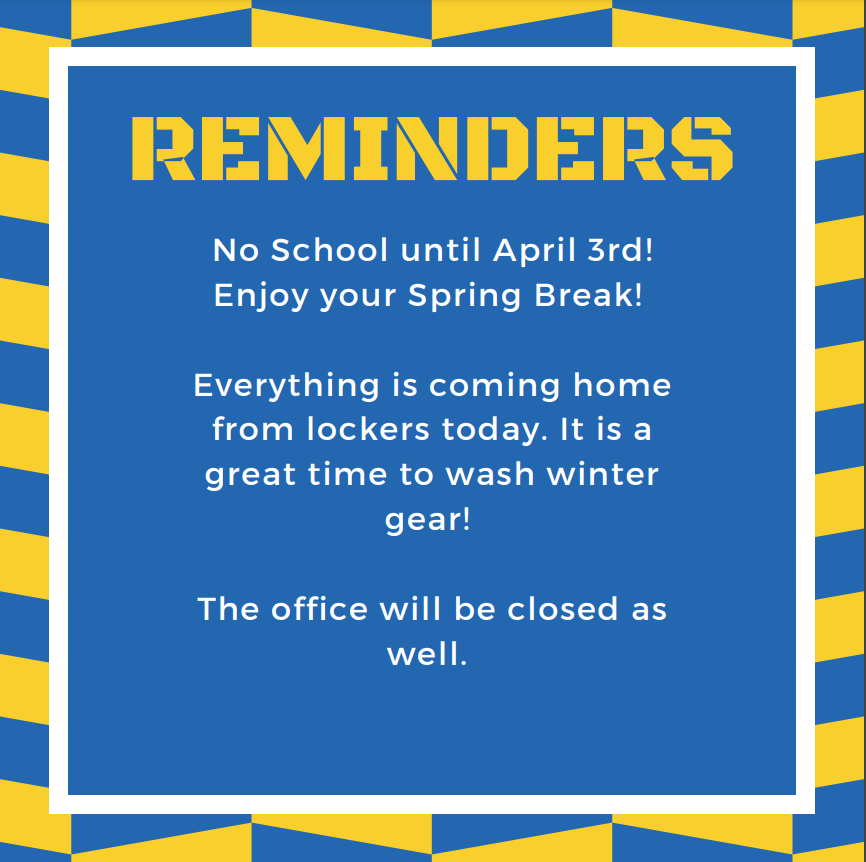 Check out what Mrs. Stout has to say about upcoming events!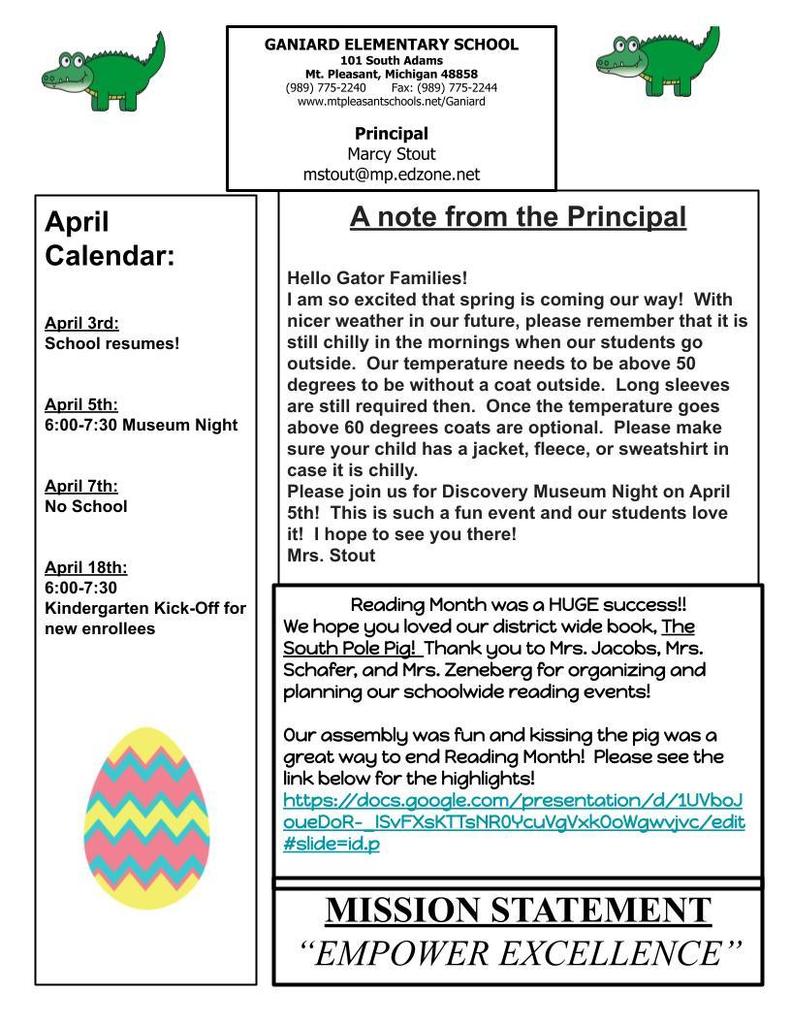 Today is a sad day at Ganiard as we say goodbye to Mr. Lonnie. Thank you for all you have done for staff and students! You will be greatly missed! We wish you the best in your next adventures and know we be seeing you around!
Menu change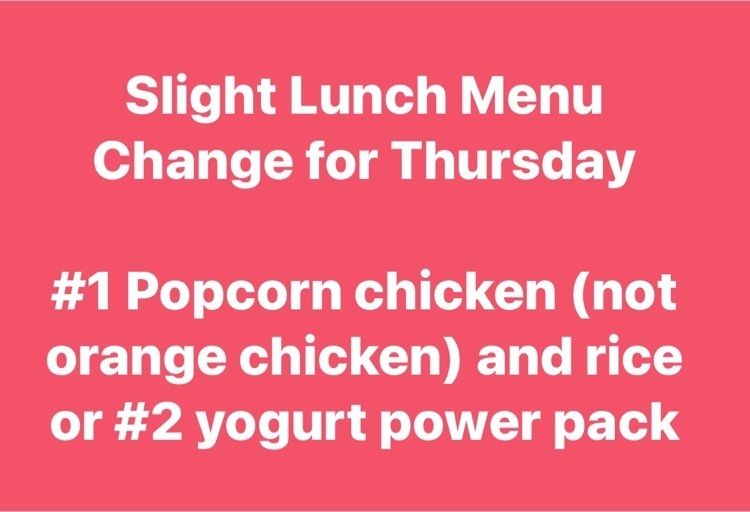 It's PJ/ Cozy day tomorrow! We have a fun end of reading month assembly too!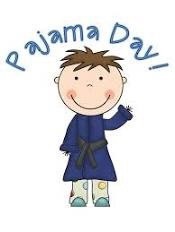 Tomorrow 3/22 make sure you bring in your Pink Bingo Cards! Also, it's read with a stuffed animal day! Bring in your favorite stuffed animal. Make sure it can fit inside your backpack!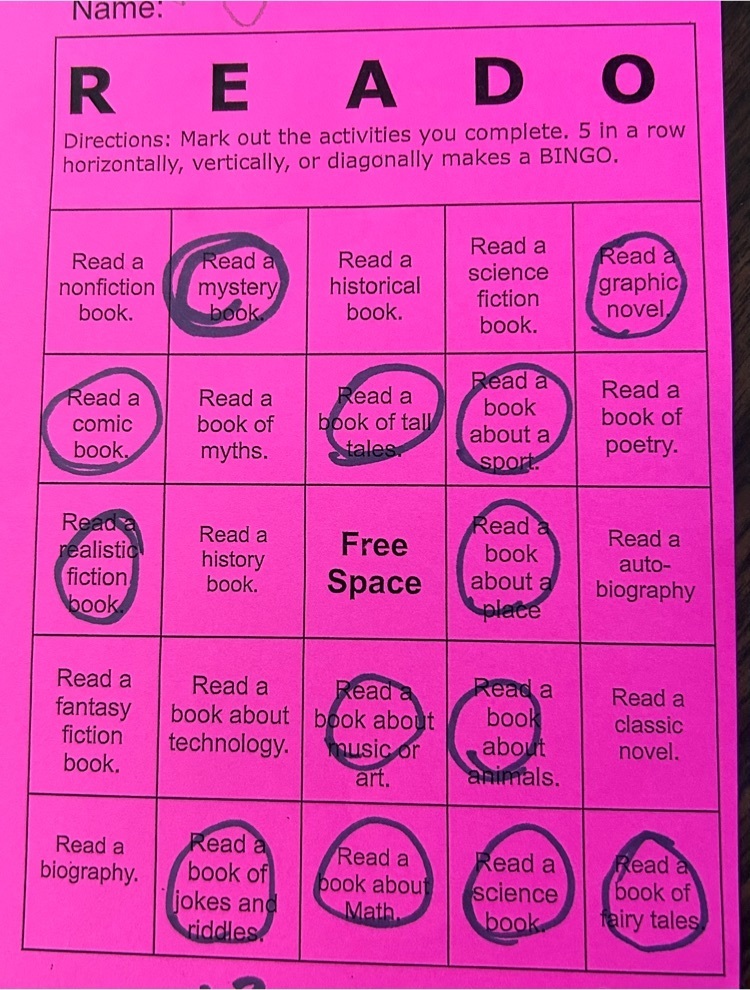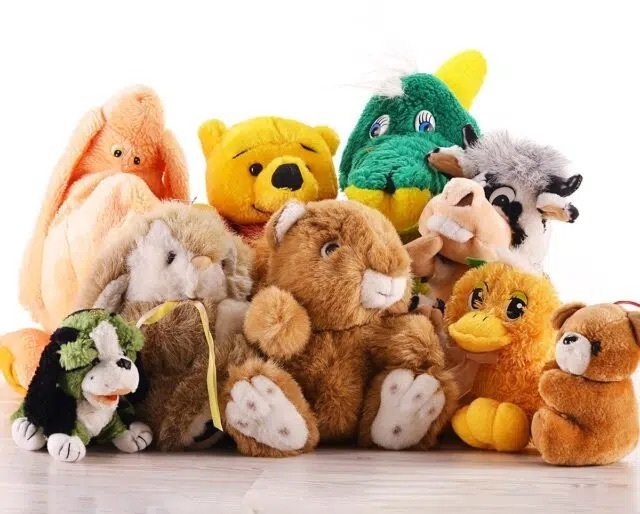 Lunch change for 3/21 1. Beef nachos 2. Turkey Ham, and Cheese Sub
Gators- we can't wait to see your wacky socks tomorrow in honor of World Down Syndrome Day!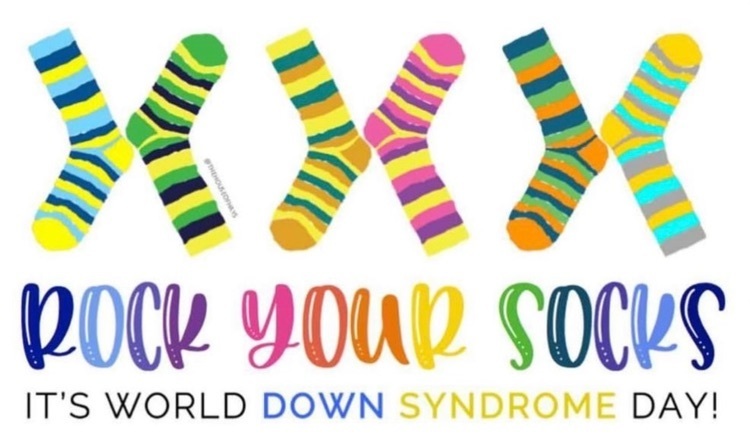 Check out these resources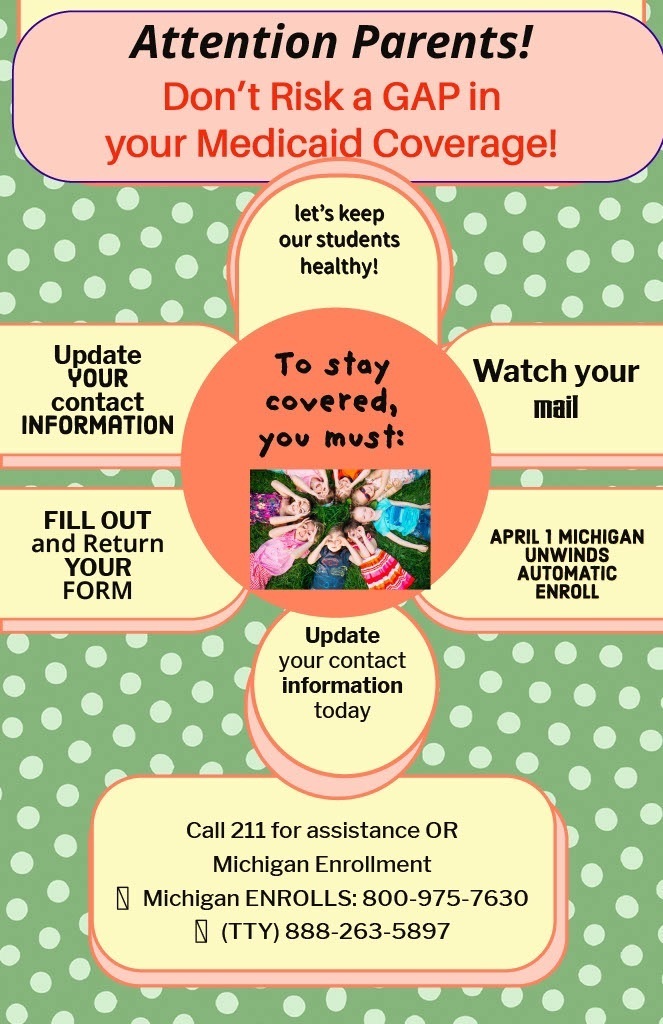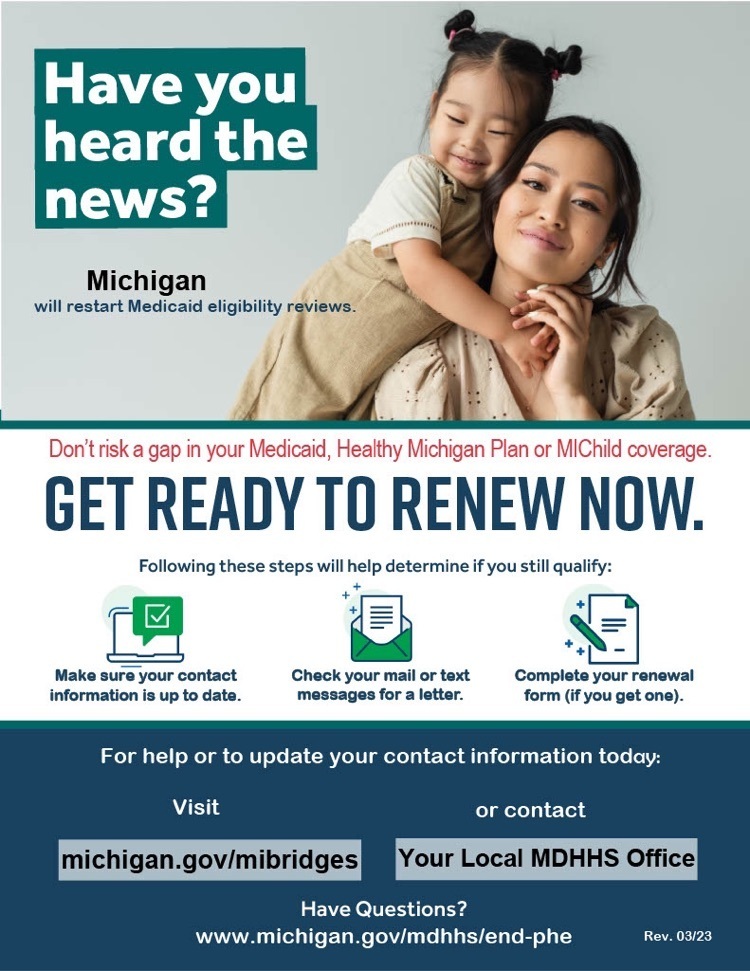 Mrs. Gudeman's class got a special visit from our roaming chef Jason! He taught these 2nd graders all about pizza and they had a blast making their own!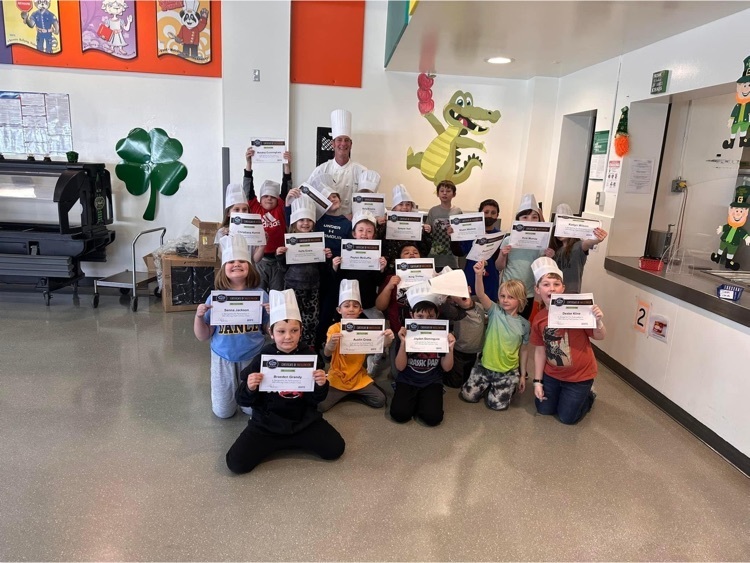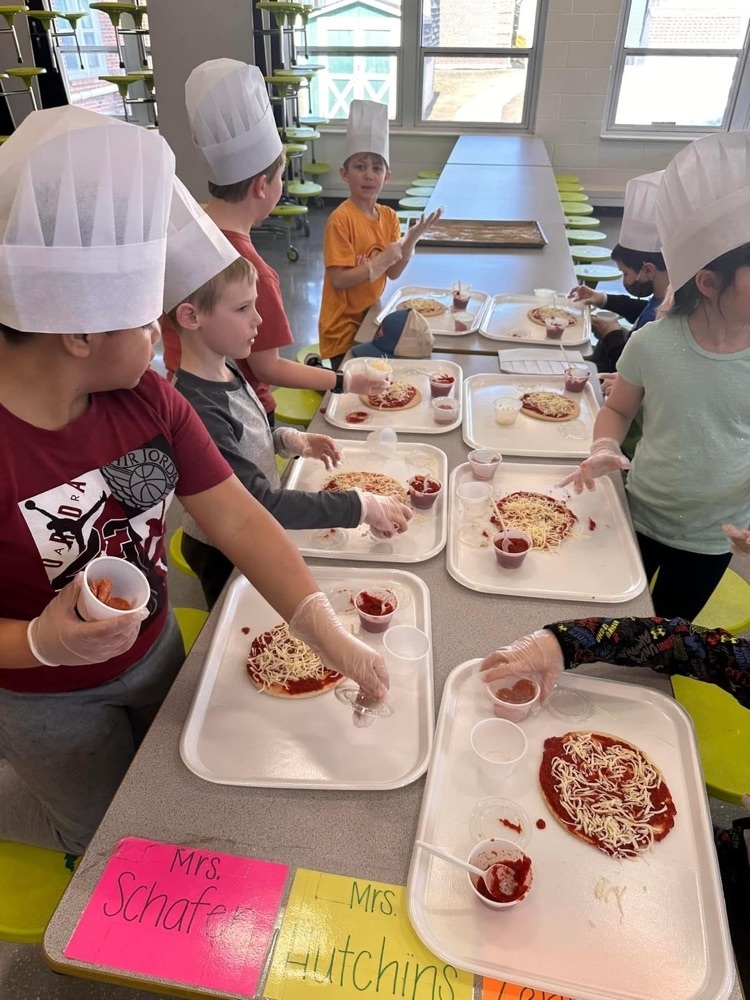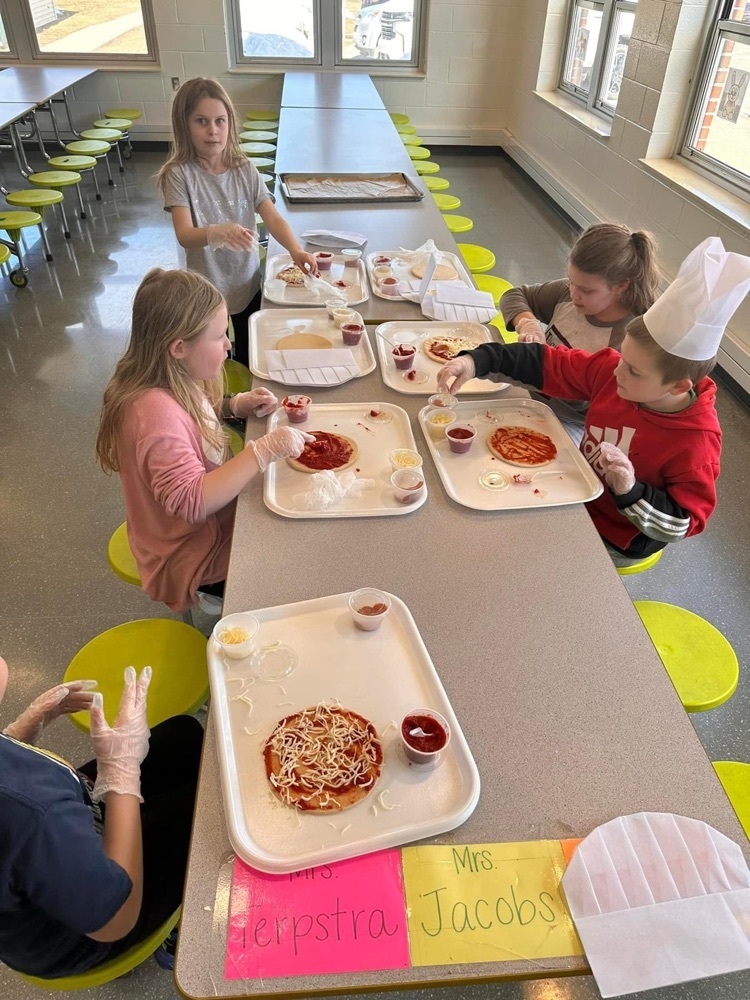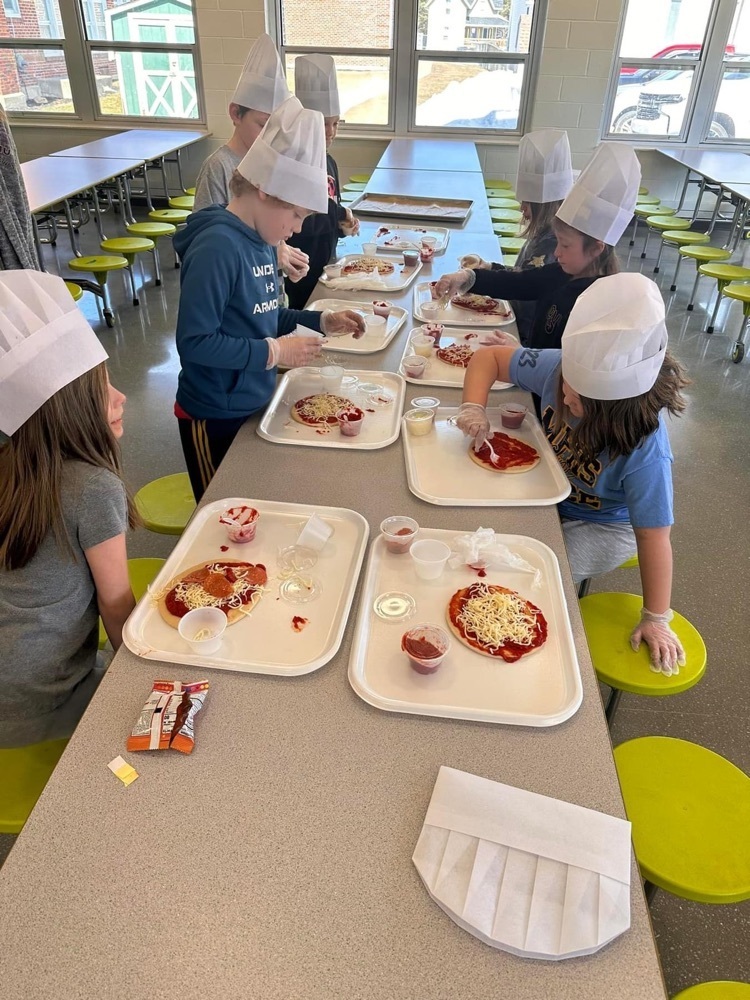 Mrs. Jacobs' and Ms. LaPreze's classes had the opportunity to go to the Jump Station today! Looks like a fun time!!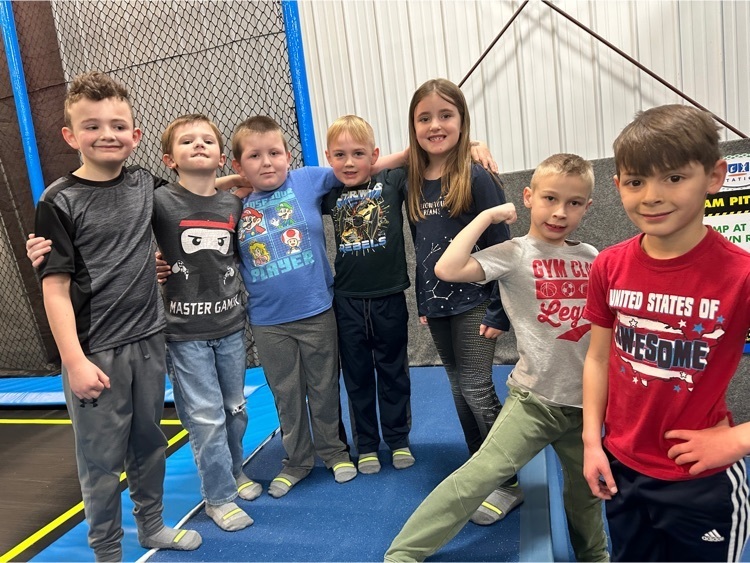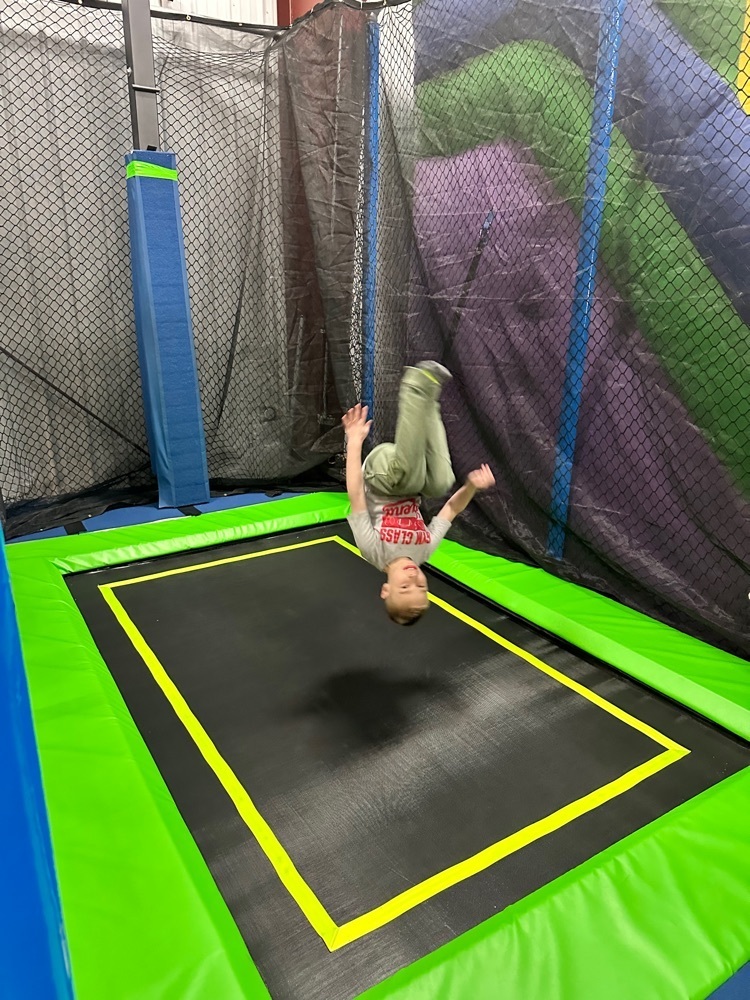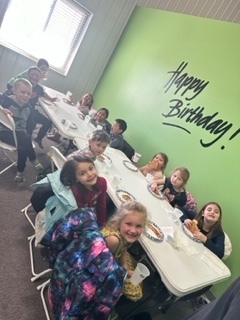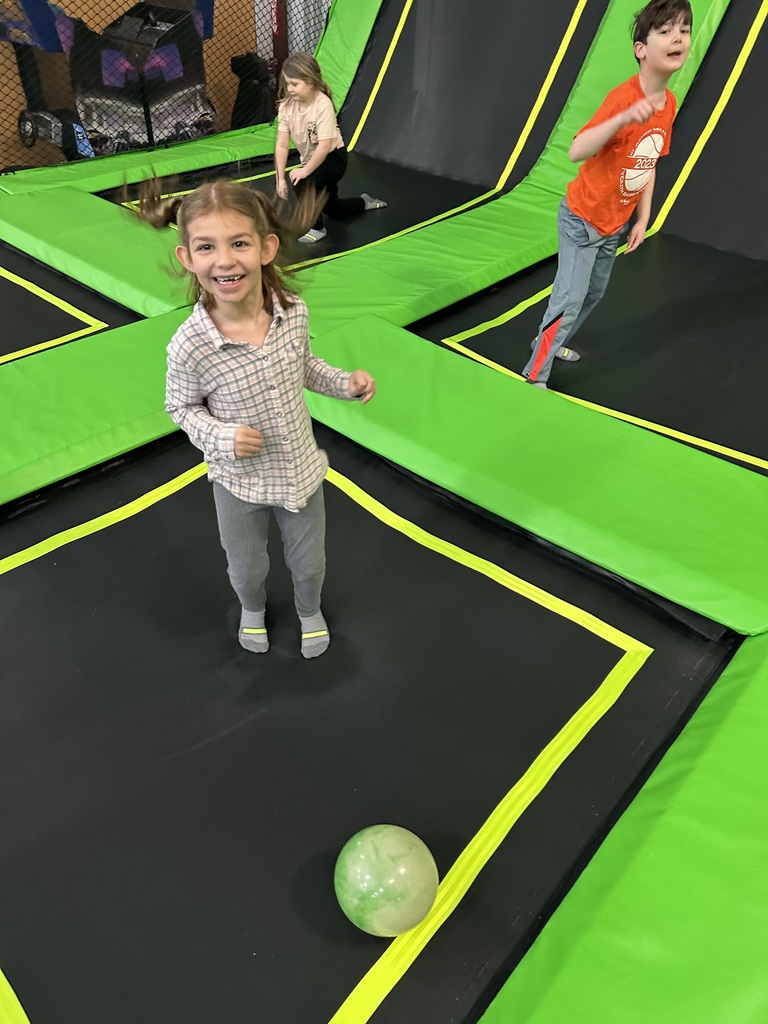 Mrs. Stout's, Mrs. Hutchins', and 2nd grade classes got the opportunity to go to the Broadway Theater today and watch the production of Alice and Wonderland! What a great experience!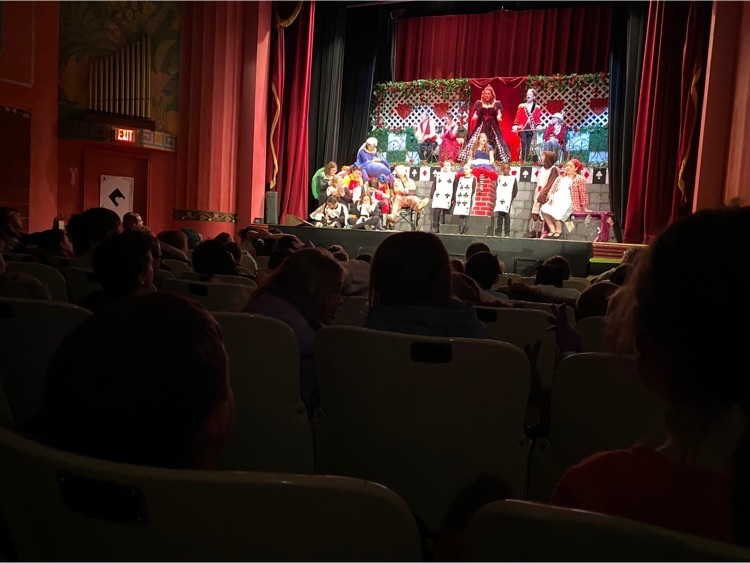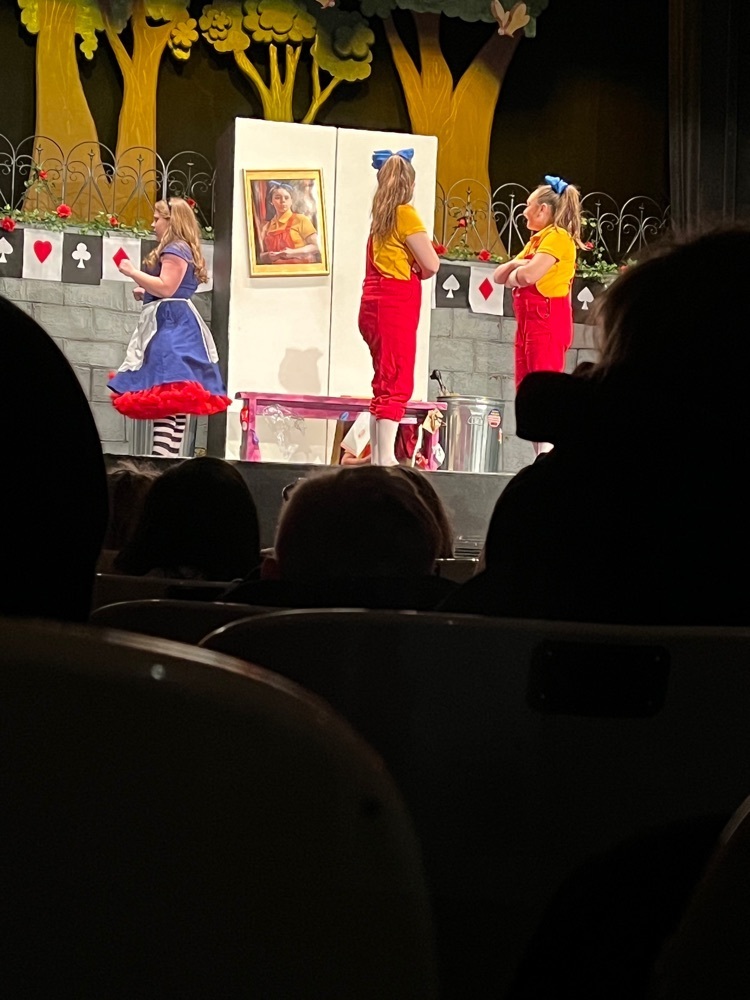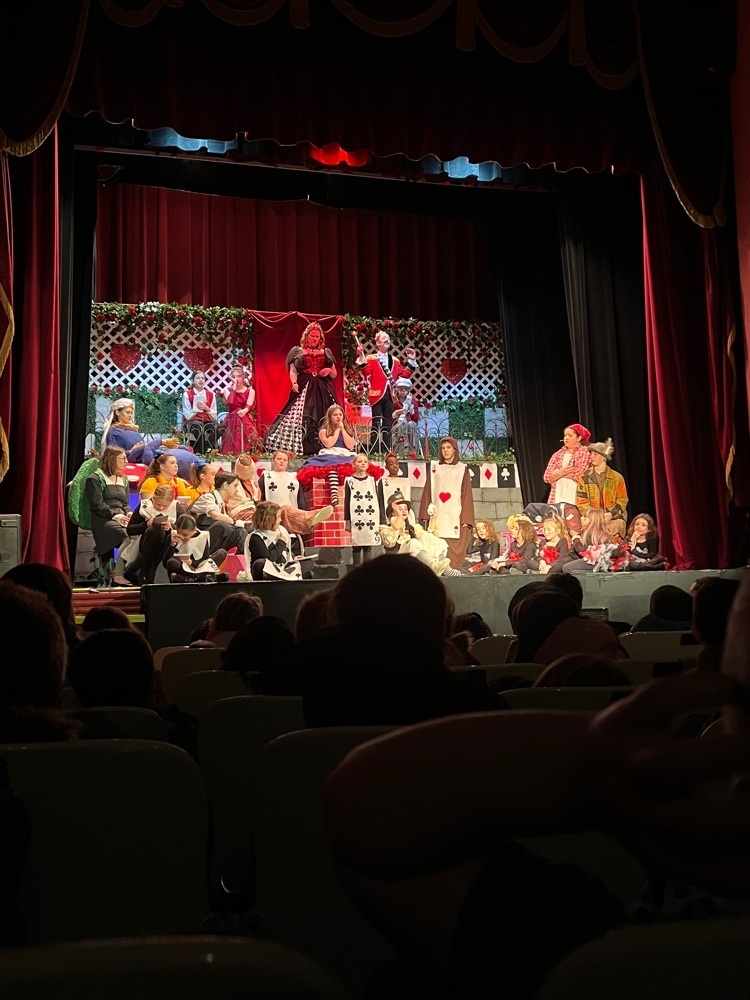 Check out this opportunity next Tuesday!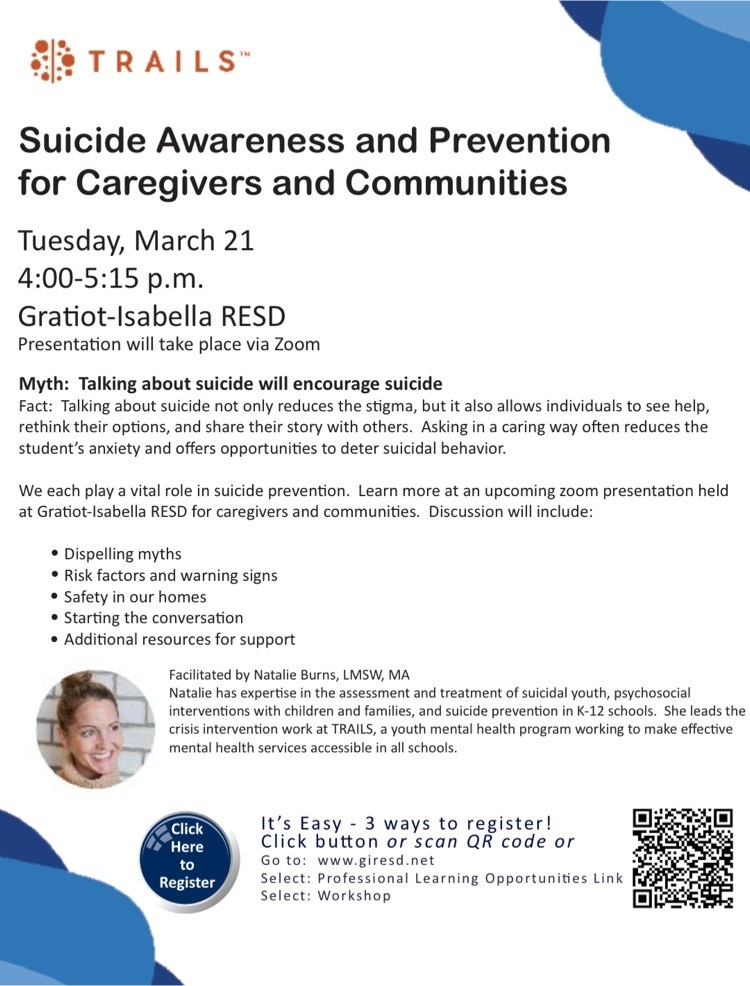 Pax and Coleman saved up their gold coins for awesome behavior to buy special lunch with office staff! Way to go boys! 😊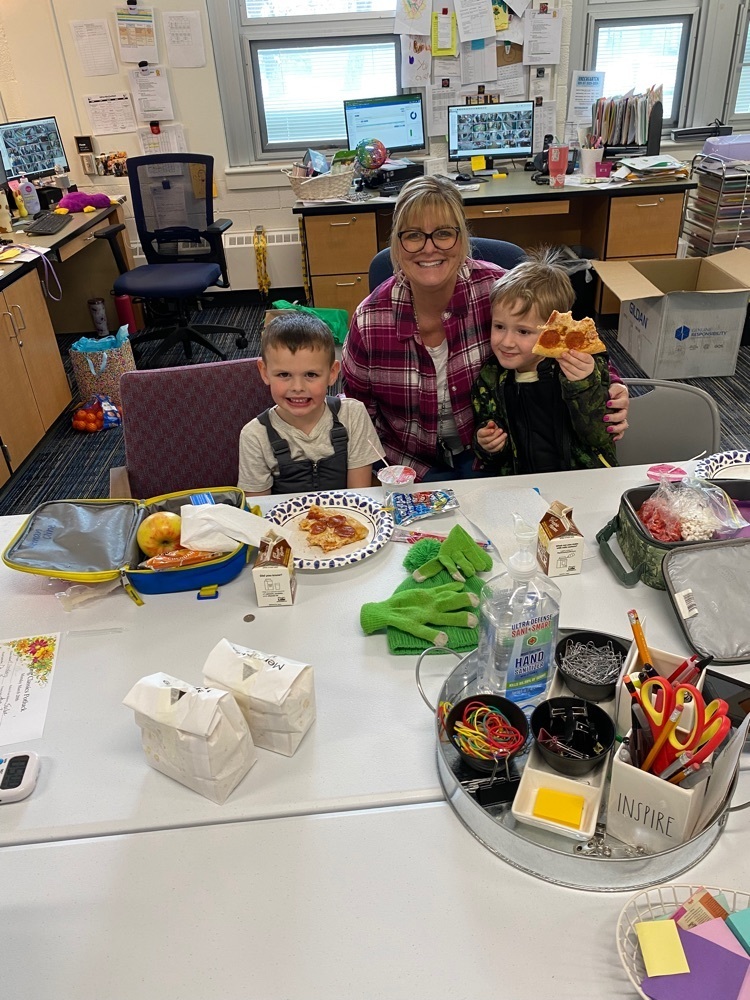 Check out what Mrs. Mogg has planned for the top 2 classrooms at the end of our Read-A-Thon!! Get reading Gators!
https://youtu.be/byCKBdyIpMg
Reading is no sweat! Wear your sweatshirts today!!